Femi Otedola celebrates 60th birthday in N3bn yacht
Femi Otedola celebrates 60th birthday in N3bn yacht
Nigerian business magnate, Femi Otedola has rented a luxury yacht as he marks his 60th birthday today the 4th of November, 2022.
In celebration of his birthday, the Nigerian billionaire has slashed almost N3 billion for Rentals for the Christina Onassis super luxury yacht.
The Christina Onassis Super Luxury Yacht is one of the world's largest and most opulent seafaring vessels of its class.
The super luxury yacht was built by a Greek billionaire businessman,
Aristotle Alexis Onassis and named after his first child; Christina Onassis.
Sharing a video of her parents, siblings and their future son-in-law, Mr Eazi in the yacht, DJ Cuppy revealed that it has always been her father's dream to visit the super yacht CHRISTINA O owned by his role model Onassis.
The yacht comes with a master suite and 18-passenger staterooms. The master suite comprises five large spaces including a dining, a walk-in wardrobe/dressing room, two large bedrooms and a restroom.
Otedola flew in two Gulfstream private jets alongside his wife and children from their London Residence to Vernice Italy to board the yacht.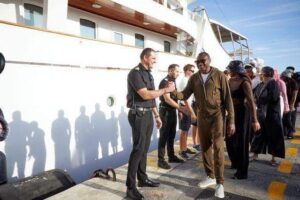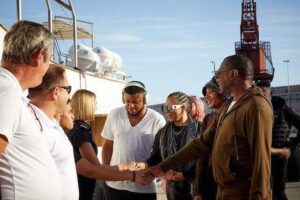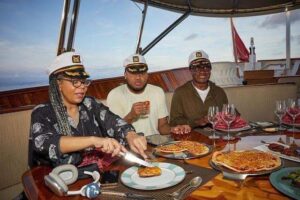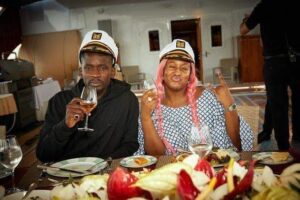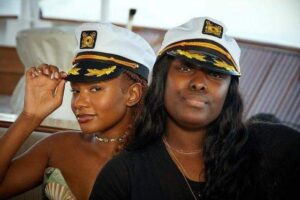 They will be on board the yacht for three weeks while touring cruising regions of Monaco, Mykonos, Ibiza, St. Barth's, British Virgin Islands, Bahamas, Barbados and Cuba.
The yacht comes with a helipad and a Bell 427 helicopter; they will fly the helicopter from the helipad to the city centre wherever the yacht berths.
Asides from paying €750k per week,
Translating to about N2.2 billion for the three-week cruise, they will spend additional €1m which is
N776m on utilities for the duration of their cruise.