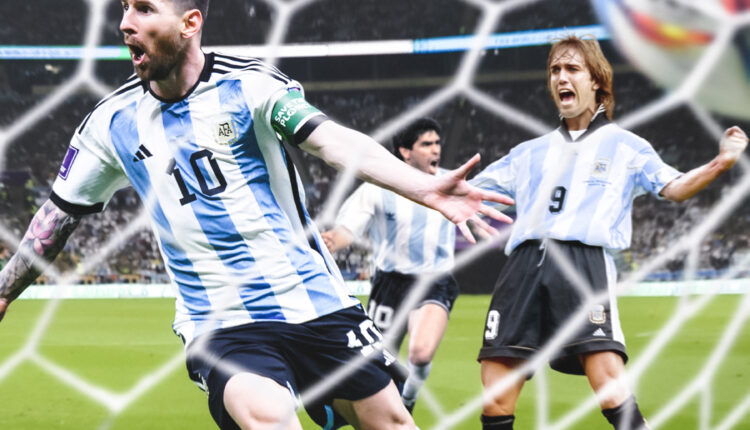 Argentina coach, Scaloni declares Messi 'greatest player of all time'
Argentina coach Lionel Scaloni has categorically declared his team's captain Lionel Messi "the greatest player of all time".
Scaloni made the declaration after the seven-time Ballon d'Or winner inspired his side 3-0 victory over Croatia in Tuesday's World Cup semi-final clash.
Messi scored the opener from the spot and set up another. A brace from Manchester City forward Julian Alvarez completed the scoring for Argentina who will face winner of tonight's semifinal duel between Morocco and France in the World Cup finals on Sunday.
"Sometimes as Argentinians, it could look like of course we say [Messi is the greatest of all time] because we are Argentinians," Scaloni said afterwards. "And maybe we are selfish, maybe it's something that you say as an Argentinian.
"But I don't have any doubt. I've been saying this for a long time, together with my technical stuff. And I have the whole privilege — I am honoured to be able to train him, to see him playing. And it is something exciting, because every time you see him play, it's a huge source of motivation for his teammates, for the people of Argentina, and for the whole world. So there is nothing left to say about Messi, it is a privilege to have him in this squad."
Messi is now Argentina's all-time leading goalscorer at the World Cup with eleven goals after surpassing Gabriel Batistuta with the opener against Croatia in Tuesday's seminal.