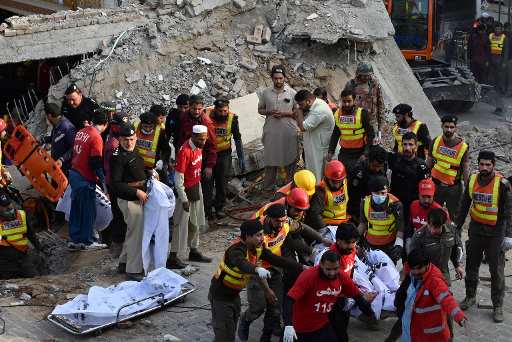 UN condemns deadly mosque attack in Pakistan
The United Nations Secretary General, Antonio Guterres, and other top officials have strongly condemned the suicide bombing at a mosque in Peshawar, Pakistan, on Monday, which left at least 59 dead and 150 injured.
TNN reports that a militant group had claimed responsibility for the attack, which occurred at the crowded mosque as the roof collapsed on top of worshipers inside.
Reacting to the incident, Guterres, in a statement issued by his spokesperson, Stephanie Dujarric, said "It is particularly abhorrent that the attack occurred at a place of worship".
"Freedom of religion or belief, including the ability to worship in peace and security, is a universal human right."
While commiserating with the families of the victims and praying for a prompt recovery of those injured, Guterres reiterated the solidarity of the United Nations with the government and people of Pakistan in their efforts to address terrorism and violent extremism.
In the same vein, the High Representative for the United Nations Alliance of Civilisations, Miguel Ángel Moratinos, who condemned the attack, emphasised that all forms of violence and acts of terror against civilians and religious sites on account of their religion or belief, are intolerable and unjustifiable and should be unequivocally condemned.