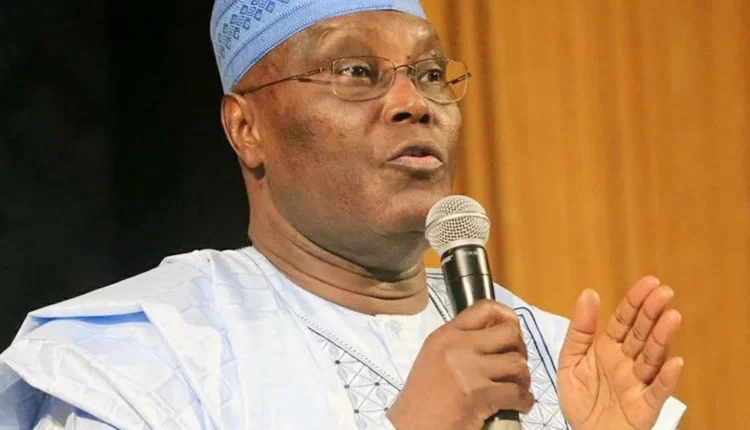 Atiku promises to restructure Nigeria within 6 months
The Presidential Candidate of the Peoples Democratic Party (PDP), Atiku Abubakar, has once again reiterated his readiness to restructure Nigeria if elected president in the forthcoming general elections.
Speaking at the grand finale of the Atiku-Okowa and Nigerians in Diaspora Working together to Fix Nigeria, held at the Yar'Adua Centre, Abuja, on Friday, the former Vice President declared that he would be done with at least 80 percent of his restructuring agenda for Nigeria within the first six months of taking office.
Atiku who was represented by the Deputy Director of Research and Strategy of the Peoples Democratic Party Presidential Campaign Council, Dr. Okwesilieze Nwodo, said: ""Within six months of taking office, he would have done 80 percent of the restructuring this country needs this has been worked out and waiting to be sworn in on May 29 and will be rolled out.
"Atiku is convinced that in the first Republic when each region owned whatever God gave them the Federal Government cannot administer we have come to a point while we are depending on oil and gas Foriegn companies that are working in Nigeria have not invested in our country in the last four years indeed they are disinvestment ing why because alternative energy is the order of the day. "
He also stressed the importance of voting Atiku Abubakar whom he said has the experience and political will to take decisions that would positively impact ordinary Nigerians.
According to him, Atiku's plans for the education sector would revolutionize the sector because he already had hands-on experience running secondary and tertiary education in his native Adamawa State.
Nwodo explained that Atiku has put in place a scholarship scheme whereby the first five leading students in his schools enjoy a scholarship thereby promoting healthy competition among students.