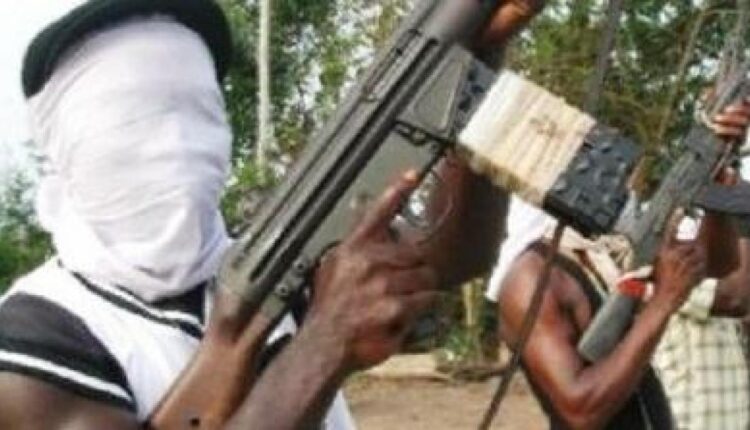 Herdsmen kill six in fresh Benue attack
About six people have been reportedly killed in a fresh attack on some communities in Benue State by suspected herdsmen.
About three soldiers were also injured in the attack which occurred at the weekend.
The incident, according to locals, occurred at a border between the Tse-Abwa Mbapa council Ward in Gwer West and Ikobi in the Apa Local Government areas of the state.
The attack on Ikobi community was said to have started since last Thursday and ended on Saturday.
"On February 2, herdsmen gave a man called Usman Ochowechi a machete cut on his farm close to his village of Oloke in Ikobi and they passed message through him that they would be coming," Punch quoted a source as saying.
"They carried out their threat. They attacked and killed two persons. One person, Miss Eba Usman, is still missing. That was February 3 in Ikobi Ochekwu, Apa LGA, Benue. They came back on Saturday, February 4 and killed four persons in the same Ikobi."
It was further gathered that following the attack, troops of Operation Whirl Stroke were deployed to the area to prevent further attacks.
Members of the community said the troops repelled the invaders.
"The OPWS troops were however ambushed by the killer herders in Mbappa, Gwer West Local Government Area of the state. The troops succeeded in overpowering the attackers and three soldiers sustained injuries," the source added.
Meanwhile, the Public Relations Officer of Operation Whirl Stroke, Flight Lt. Audu Katty, who confirmed that three soldiers sustained injuries, was silent on the casualties from the communities.
In a statement sent to our correspondent, the OPWS spokesman said, "We received information about an attack on Ikobi community on the February, 4, 2023 at about 5pm and responded immediately.
"The gallant troops moved to the area and cleared the community. The rampaging armed herders fled towards Nasarawa State on sighting the troops. The situation though dicey has been stabilised.
"The operation continued the next day February, 5, 2023 in adjoining communities. While the troops were moving towards Agagbe, they had contact with some bandits. The bandits fired at the troops and our troops engaged them with superior fire power that lasted for about 30 minutes. Three of our troops sustained various degrees of injuries. The injured troops are currently receiving treatment."