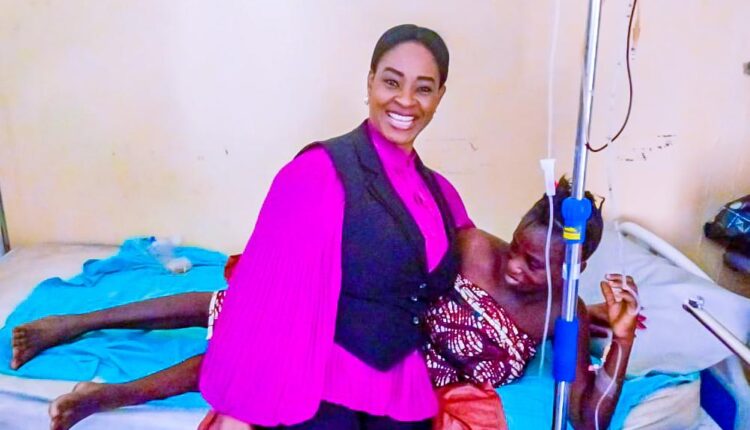 Osun governor's wife, Erelu Ngozi Adeleke pays medical bills for mother of triplets
The wife of Osun State Governor, Erelu Ngozi Adeleke has helped to settle the medical bills of a mother of triplets, Mrs Adebayo Ahmed.
She made the gesture today 8th, February when she visited the mother and her babies at Hallelujah Specialist Hospital in Osogbo, the state capital.
In press statement issued by her media aide, Ms Nwaru Caroline Oluchi who disclosed that the wife of the governor gave the family an undisclosed amount of money to settle the medical bills and family upkeep.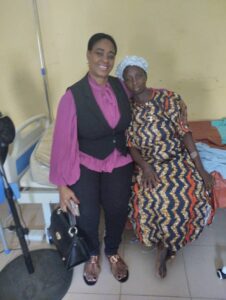 In her statement, "We are here to visit the mother of the Triplets… The lady beside me here just gave birth to triplets; three girls. It's a great burden on the family so, I appeal to other well meaning individual to also come to their aid.
"This birth is a blessing to us in Osun State, I am to also tap the blessing from this divine triplets." She said.
Erelu Ngozi reiterated the commitment of her husband's administration to the betterment of the people of the state, including women and children.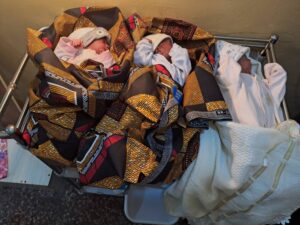 As at the time of her visit, the Mother and children are in good condition.
Reacting to the gestures of the wife of the governor, Dr. Awodele Kehinde who delivered the babies, said the triplets were born on the 6th February.
He said the first baby girl was delivered around 7.30pm weight 1.9kg. Second and third babies came around 7.38pm and 7.45 respectively and both were females, and weight 1.9kg and 2.3kg.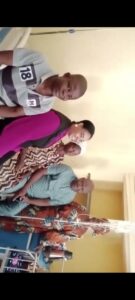 Recall that Erelu Ngozi Adeleke made similar gesture in January when she presented gifts on the first baby of the year 2023 in the state.