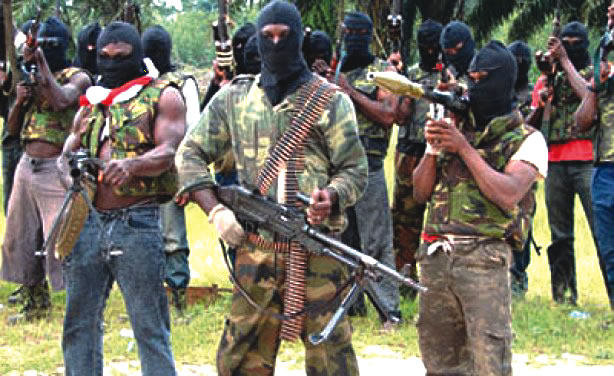 Breaking: Fear grips Rivers State as bandits kidnap Accord state assembly candidate
According to reports, Chukwudi Ogbonna, who was running for the House of Assembly as a candidate for the Accord Party in Rivers State's Ogba-Egbema-Ndoni Constituency II, has been kidnapped.
Ogbonna is said to have been kidnapped by unnamed criminals near the Rumuigbo community in the Obio-Akpor Local Government Area of the state and forced to travel to an unknown location while being threatened with a gun.
Around 8:30 o'clock in the evening, the victim, who was reportedly a well-known candidate for the election that will take place on Saturday, was taken captive.
When the incident took place, Ogbonna was traveling back to his house with a friend and was in the car with them.
Ifeakachukwu Nwakiri, who claimed to be the victim's brother, was the one who provided confirmation that the incident actually took place.
Nwakiri asserted that the kidnapping was done for political reasons, but she mentioned that the authorities have been notified.
In addition, he issued a call to the Independent National Electoral Commission, requesting that they consider postponing the State House of Assembly election for Onelga Constituency II, which was scheduled to take place on Saturday, until his brother was released.
"He was betrayed by two people and taken to a location that was never revealed. We have not received any communication from him up to this point. Therefore, we are unaware of the location to which he has been taken.
"Our pleading and our call is to the Governor of Rivers State, Nyesom Wike, the Commissioner of Police, the Director of DSS, and the NSCDC for all of them to swing into action to make sure that they rescue Engineer Chukwudi Ogbonna," said the NSCDC. He added.