By Toby Prince
The immediate-past lawmaker representing Kogi West Senatorial district, Dino Melaye, says he has been awarded a sixth master's degree at Ahmadu Bello University (ABU), Zaria.
Melaye uploaded a letter on Twitter on Friday from the School of Post Graduate Studies, ABU dated February 13, 2020, which informed him of the degree award in Law Enforcement and Criminal Justice.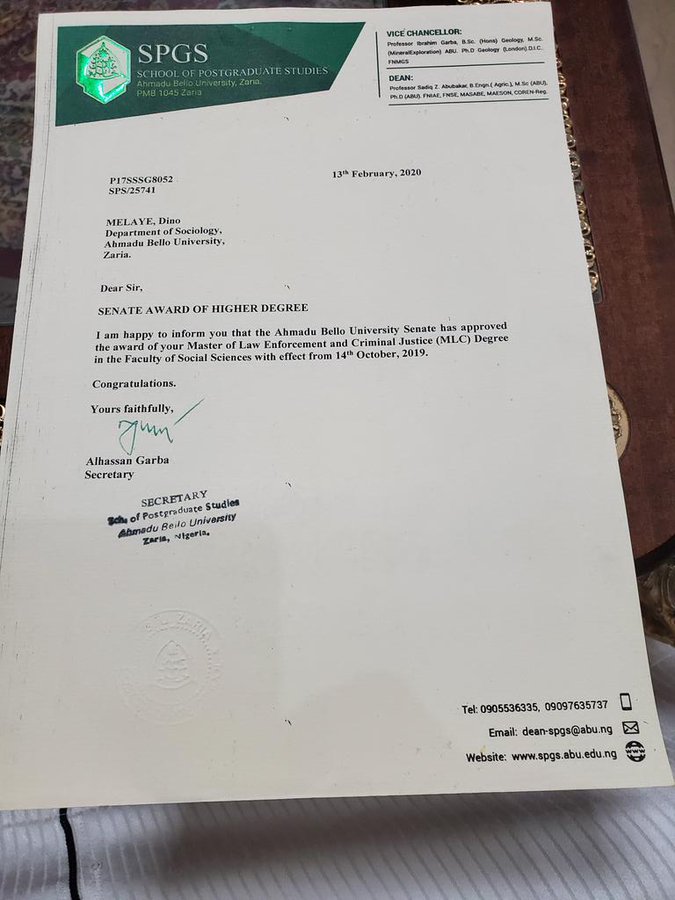 Melaye had on January 23 announced his return to school.
In April 2019, he earned a master's degree in International Relations and Diplomacy at the same university.