'He has lost touch with reality' – PDP disowns ex-Senate President in response to his support for Alex Otti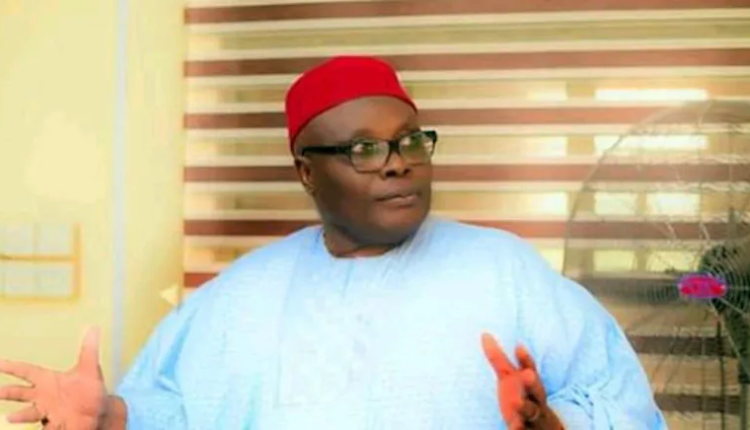 The Peoples Democratic Party (PDP) in Abia State has distanced itself from a statement attributed to former Senate President, Senator Adolphus Wabara, in which he reportedly endorsed State Governor, Alex Otti, for a second term.
According to a statement signed by the Party's Vice Chairman, Abia North, Abraham Amah, Wabara, the acting Chairman of the PDP's Board of Trustees, endorsed Otti following the recent flag-off of the Aba-Port-Harcourt road reconstruction.
According to the former Senate President, Alex Otti is a reliable and trustworthy man of honour who is also a master strategist and deserves a second term as governor of Abia.
However, the Abia PDP stated in the statement that Wabara has either lost touch with reality or is under the influence of some elements.
Amah stated that the Wabara did not speak for the Party but only for himself because the Party has appropriate communication channels.
The Abia PDP claimed that Wabara dabbled in the Port-Harcourt road project without knowing the history and facts about the project.
The opposition party also insisted that the former administration in Abia State under Okezie Ikpeazu share credit for the project because it did some road drainage.
"The Abia PDP disassociates itself from the said statement, which portrays Senator Wabara as someone who has either lost touch with reality, is unfamiliar with the undercurrents of Abia politics, or who probably spoke under the influence of some elements," Amah said.
"While we recognise his right to express his personal views on issues concerning governance in Abia State and Nigeria, the Abia PDP is compelled to warn that such a highly placed official of the PDP who failed to deliver his unit for the Party during the last election should be mindful of his public conduct and statements, especially if the person is not well versed on the issue at hand."
"The Party has appropriate channels of communication which must not be breached by any officer, no matter how highly placed."