Kogi Local Council Boss, APC-Sponsored Thugs Arrested With Ammunition, Cash; Millions Impounded For Vote-Buying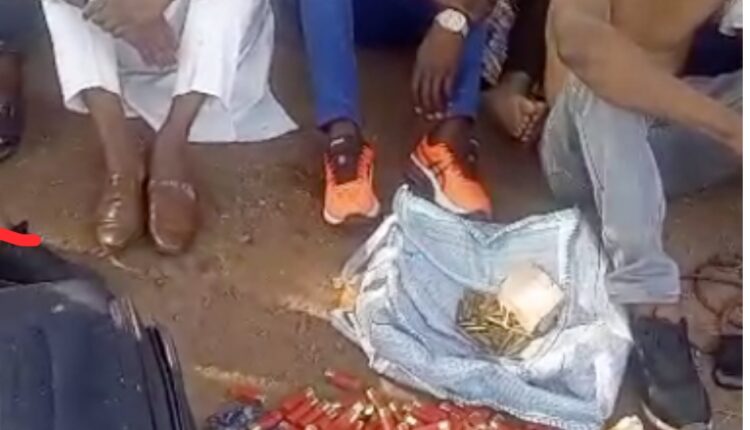 Early on Saturday morning, soldiers on election duty in Kogi State's Igalamela local government area apprehended and detained the council chairman and multiple APC members for having large amounts of cash and firearms.
The military seized a sizable stash of ammunition together with millions of naira in cash.
This occurs as Kogo citizens cast their ballots to choose the state's next governor.
Packed into multiple "Ghana-must-go" bags were the ammunition and the cash.
It was stated that the ammunition and cash were intended for use during the election.
The suspects can be seen in a video sitting on the ground close to an army roadblock.
In a viral video, both the council chairman and his gang were seen expressing regrets and pleading for forgiveness but the soldiers did not oblige.
They reportedly confessed that the money was meant for distribution to voters at different polling units within the local government area and Idah area during the governorship election.
According to the report gathered that there were moves by Governor Yahaya Bello and his officials to secure their release as sources said efforts were being made to move the suspects to the state capital but the military authorities have insisted that they would suspects be held with the recovered items until after the election.