Benue Governor Hyacinth Alia congratulates Hope Uzodimma for being re-elected as Governor of Imo State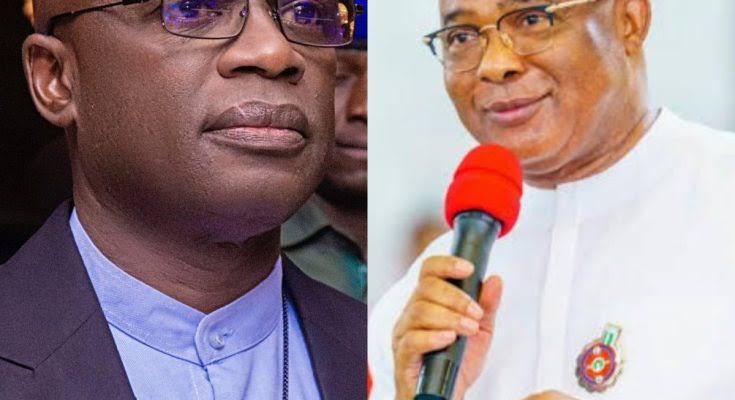 The Governor of Benue State, Hyacinth Alia, has extended his congratulations to Hope Uzodimma, who was just re-elected as the Governor of Imo State.
The message of congratulations was included in a statement that was released by his Chief Press Secretary, Tersoo Kula, in Makurdi.
According to Alia, Uzodimma's victory by a landslide demonstrated that the wonderful people of Imo had chosen him as their leader.
He noted that the margin of victory was an indication of the trust and love the people had in the policies and programs of the APC government led by Uzodimma, and he stated that the results of the election were heartwarming.
However, he gave Uzodimma his word that he would provide unwavering support and that they would maintain a strong working relationship for the benefit of the development of their respective states and Nigeria in general.
While he is in charge of running the affairs of Imo, he prayed to be blessed with good health and a lengthy political career.
Alia admonished the governor to take advantage of the victory and use it as a springboard to continue providing purposeful leadership to the wonderful people of Imo and beyond.