Politicians who cannot face us may try to use you negatively – Wike Issues A Serious Warning To Religious Leaders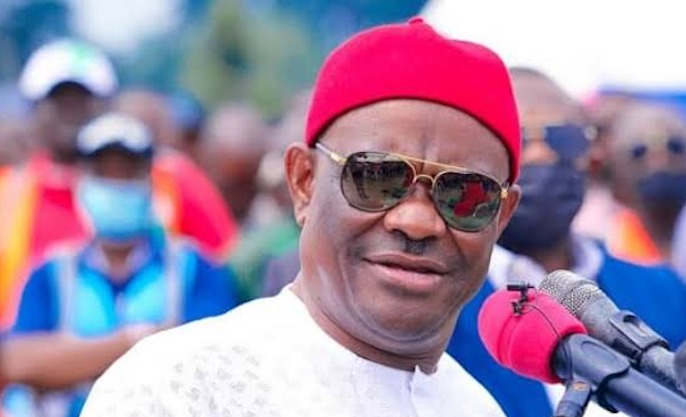 Minister of the Federal Capital Territory (FCT), Nyesom Wike, has cautioned religious leaders throughout the nation about politicians who persist in negative partisanship after the 2023 elections have concluded.
In separate meetings with the Committee of FCT Imams Initiative, led by Dr. Tajudeen Adigun, and the Christian Association of Nigeria, led by the Most Rev. Daniel Okoh, the Minister issued the warning on Wednesday in Abuja.
The religious leaders were cautioned by him to exercise caution when reading anything on social media.
Before accepting rumors as true, Wike advised people to research them and get more information.
According to him, some politicians attack their rivals by using religious leaders as puppets.
Let me counsel each of us, says Wike. Although you claim to not be a politician, exercise caution when dealing with them. Watch out for politicians who are incredibly driven to gain power.
Politicians who have unrestricted power should be avoided at all costs. Not all of the information you read on social media is true. Proceed to pose inquiries.
As the Minister of FCT, I am seated here. Do not hesitate to raise questions, just as you did for this courtesy call, if you hear anything that the FCT is attempting to do. Is what I am hearing accurate? in order for us to be able to protect both ourselves and the government.
Some people who are unable to deal with us in politics turn to religious leaders and ask, "Do you know this man? " He's against you. Otherwise, he wouldn't have done that or this, and you would have fallen into the trap.
"Do not permit politicians, those in need, or those who believe that Nigeria must fall if they are not in power to misrepresent or sell facts.
"Please ask questions if you have any questions. This is what you heard. What is the position? You aren't really improving yourself, though, if you believe the propaganda put out by political figures.
Politics has ended. Don't let those who wish to divide the nation through misinformation succeed. Politicians fail. We all require peace, even while they are working against it. We cannot visit churches or mosques without tranquility. A new president has arisen. Now, religious leaders, it is your responsibility to pray for God to guide him so that he succeeds, as his failure will have an impact on all of us.