Independent observers laud President Tinubu, CDS for peceful conduct of off-season elections in Kogi, Imo and Bayelsa states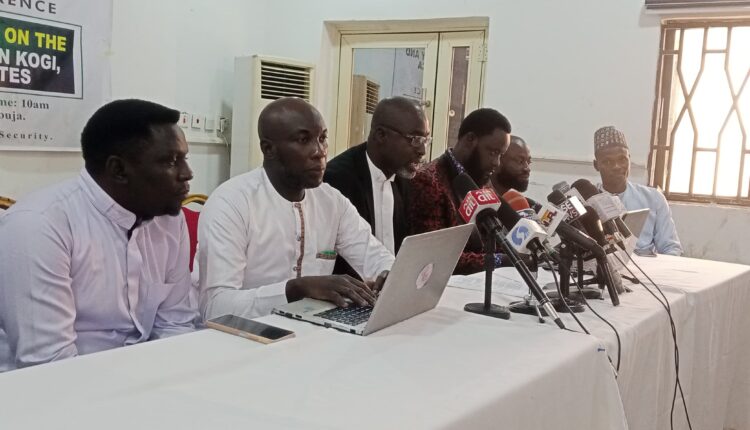 Independent observers laud President Tinubu, CDS for peceful conduct of off-season elections in Kogi, Imo and Bayelsa states
An International observer group, the Coalition for Democracy and Development in Africa has commended the role of the Military in the conduct of the recently conducted governorship elections in Kogi, Bayelsa and Imo states.
The group also commended President Bola Tinubu for creating an enabling environment for democracy to thrive in the country.
At a press conference in Abuja, Tuesday,Dr. Thomas Uzah, Executive Director of the coalition in its preliminary report on the elections said election observers interacted closely with state stakeholders on their expectations at the polls after they were divided into cells to cover a reasonable number of wards and local government areas.
He said, "It was observed that there was a strong military presence in most of the wards and polling stations visited. They provided adequate cover to the electorates and INEC officials during and after the elections. Security operatives also provided sufficient security for the election materials and the states' coalition centers before the elections' commencement.
"There were pockets of issues in the states that saw the snatching of ballot boxes, disruption of the elections, and attempts to harass and intimidate perceived opponents by politicians and their associates.
"In most instances, the security operatives led by the military impressively neutralize these threats. It was observed that the police led security operations, and the military provided adequate cover.
"Military personnel deployed for election monitoring and safety were observed to be decorous and professional. There were a few instances where the military deployed force that resulted in injuries and loss of lives.
"However, this does not take away the fact that the deployment of force was in an attempt to protect the sanctity of the exercise. Kogi state topped the list, where political thugs attempted to snatch ballot boxes and disrupt the voting process.
"It was observed that the military provided adequate security at major entry and exit points of these states. The military conducted random stop-and-search exercises, and to a large extent, they prevented the influx of small arms and light weapons in the states during the conduct of the elections. Arrests were also effected, and the culprits were handed over to the police for prosecution."
In its conlusion in the report, the CDDA said the Nigerian Military and other security agencies provided adequate security before, during, and after the elections.
According to the organisation, the military was professional in their conduct, which was commendable. "The conduct of the security agencies indicated a commitment to preserving democracy in Nigeria.
"The Defence Headquarters was also commendable in its supervision of the election operations. There were clear-cut communication channels that improved response time to security threats in the states", he said.
The coalition commended the Chief of Defence Staff and other heads of security agencies for defending democracy through their actions and in-actions that led to the peaceful elections in Kogi, Imo, and Bayelsa states.