Tinubu instructs US Court to release only certificate to Atiku; blocks CSU from submitting transcript, other records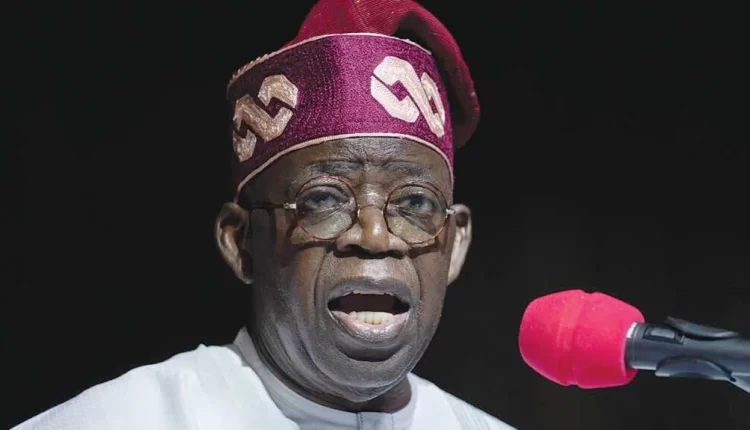 Finally, President Bola Tinubu has conceded that Atiku Abubakar, his political rival, should only receive his university degree from a federal judge in the United States.
But the president begged Judge Nancy Maldonado to prevent Atiku and the Peoples Democratic Party (PDP) from accessing any further information, particularly the gender and admission records.
As part of the ongoing legal battle taking place at the United States District Court for the Northern District of Illinois in Chicago, Tinubu offered prayers on Monday.
Abubakar filed the lawsuit in an effort to prove that Tinubu was ineligible to lead Nigeria as president even if he was elected in February 2023.
After an argument between Abubakar and Peter Obi, his running mate for the 2019 election, which caused them to split their possible votes into at least two halves, Tinubu emerged victorious with the narrowest margin in the presidential election on February 25. Tinubu won the election by 36% of the vote.
After barely avoiding full revelation on September 21 by claiming grave harm to his life in order to get a stay of a magistrate judge's ruling on September 19, Tinubu finally agreed to have his certificate released.
Attorneys for Mr. Tinubu requested a reexamination of District Judge Ms. Maldonado's ruling by Judge Jeffrey Gilbert, arguing in their complete briefing to the court that "there is harm in allowing discovery on issues and documents outside the diploma."
After college transcripts revealing that Chicago State University had accepted a female Bola Tinubu from Southwest College Chicago in 1977 surfaced, the question of who was admitted in the 1970s has been a contentious one.
Victor Henderson and Christopher Carmichael, Tinubu's legal team, maintained that the documents Abubakar was seeking would not be allowed in the Supreme Court. Nevertheless, they seemed to foresee the possibility of a negative decision and as a result, they offered the judge an alternate directive, directing the school to certify the president's certificate of candidacy strictly.
Administrators at CSU were forced by Gilbert's decision from last week to attest to the validity of the certificate Tinubu presented in Nigeria.
The administrators were also required to produce a certificate that had been awarded to a 1979 graduate of CSU, with the graduate's identity deleted, and to give over correspondence pertaining to a letter that the university had sent to Mr. Tinubu in 2022.
Permitting the CSU officials' deposition to go, according to Tinubu, may cause serious, irreversible harm to his life. He claimed Abubakar was merely fishing for material for internet conspiracy theories.
A man identifying himself as Olajide Adeniji filed an affidavit in today's filing stating that he went to school with Mr. Tinubu from 1977 to 1979.