Bayelsa Progressive Forum condemns intimidation and harassment of citizens in Nembe communities by Police Special Operation Unit, SWAT ahead of governorship election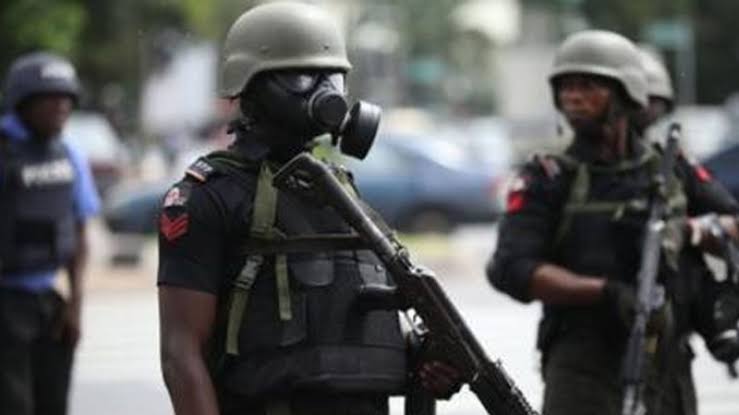 Ahead of the November 11, 2023 Governorship election in Bayelsa State, the Bayelsa Progressives Forum, a pro-democracy organisation, has expressed its grave concern and deep disappointment over recent reports of intimidation and harassment of citizens in Nembe communities by some operatives of the Nigeria Police Force's Special Operation Unit, codenamed SWAT. These incidents are reported, to be taking place in the run-up to the forthcoming governorship election, slated for the 11th of November 2023, in the State.
In a statement signed on Thursday in Yenagoa, on behalf of the group, the group's Coordinator, Comrade Abiye Akpodigha said "It is with utmost alarm that we note the increasing incidents of alleged police misconduct and abuses targeting the residents of Nembe communities, over the past few weeks. Such actions not only violate the fundamental rights of our citizens but also pose a severe threat to the peaceful conduct of the upcoming gubernatorial election in Bayelsa State."
The Bayelsa Progressives Forum called on the Inspector General of Police, Mr Kayode Egbetokun, whose primary responsibility is to maintain law and order in the country, to immediately investigate these allegations and take necessary steps to ensure that SWAT officers operating in Nembe communities adhere to the highest standards of professionalism and respect for human rights. These actions are vital to avoid any undue interference with the democratic process and to maintain public trust in law enforcement agencies.
The group said it is unacceptable, that citizens, who are registered voters in certain communities of the State, will be driven out of their ancestral communities, during elections, owing to the desperation of politicians, to be elected into offices.
"We recognize the importance of a robust and effective police force, and we acknowledge the challenging tasks they undertake to ensure security and public order. However, this should never be an excuse for the violation of the rights of law-abiding citizens. We must strike a balance between maintaining security and respecting the democratic rights of our people." the statement further read.
As we approach the forthcoming governorship election in Bayelsa State, we implore the Inspector General of Police to intervene and call the SWAT unit to order.
"As much as the Bayelsa Progressives Forum remains dedicated to upholding the principles of democracy, respect for human rights, and the rule of law, we shall not hesitate to mobilise our people, in the next few days, using every legitimate means, to resist any attempt, at disenfranchising our people, in the coming Governorship elections in our state."
Finally, the group expressed its readiness, to actively engage the political parties and every stakeholders, in ensuring that the will of the people, prevail, in the coming guber elections.