President Tinubu receives petition accusing Dangote, richest man in Africa, of siphoning $3.4 billion through Nigeria's central bank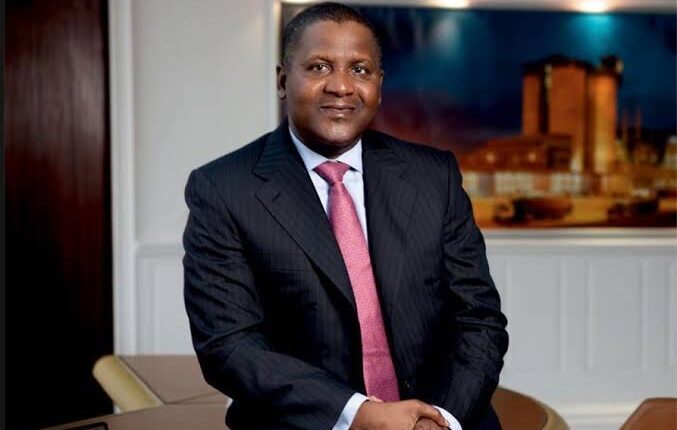 A petition accusing Alhaji Aliko Dangote, the richest man in Africa, of siphoning $3.4 billion through the Central Bank of Nigeria has been delivered to President Bola Ahmed Tinubu.
Ahmed Fahad, a social justice activist, added the petition to a letter to President Tinubu, which POLITICS Nigeria obtained exclusively.
Petition to President Tinubu Against Dangote was sent on August 18, 2023, with a copy to Jim Obazee, who had just been named by the President as a special investigator to look into the Central Bank of Nigeria and associated organizations.
Dangote was charged with flagrantly breaking the CBN's Forex Guidelines for years according to the suit.
petition against Dangote, the wealthiest man in Africa, was delivered to President Tinubu. via the Central Bank of Nigeria
In the second quarter of 2023, it was claimed that suspended CBN Governor Godwin Emefiele borrowed $1 billion from Afrexim Bank, of which $750 million was "illegally channeled to Dangote at a concessionary rate."
Therefore, it recommended the President to look into the "flagrant violations of our financial rules".
"I bring to your attention a scandalous matter of serious financial misconduct and illegality concerning the Dangote Group – a brazen violation of the Central Bank of Nigeria's (CBN) forex standards for the past 10 years," it states.
initially made public by Dr. Ope Banwo of Change Vigilantes International (CVI) in his 2016 petition to then-President Buhari (read here)
It stated that the "brazen illegality involves a startling violation of CBN norms that caused a USD 3.4 billion diversion from Nigeria's national treasury at rates between 150 and 200USD when the parallel exchange rate was more than treble that. Even now, this nefarious financial activity poses a threat to the very stability of the economy in our nation.
Amazingly, this shameless siphoning was done using Form A rather than the proper method through Form M, which is equivalent to a serious legal infringement because it provides no financial benefits to our nation.
"Several implicated banks, who audaciously sanctioned millions of dollars at the CBN rate to the Dangote Group, in clear defiance of CBN's directives to seek funds from the parallel or interbank market, further demonstrate the barefaced boldness of these financial offenses.
These dishonest practices "facilitated the illegal movement of monies for alleged foreign investments, including the alleged development of industries in nations like Congo and Liberia."
The petitioner claims that the money was transferred out of Nigeria with the "claimed illicit objective of industrial advancements in other nations, while our own country was left destitute of these highly necessary investments."
More troublingly, there have been a number of cases when promised industries have never been built, such in Liberia. According to reports, the diverted funds were instead moved to Dangote's accounts abroad, taking use of Form A to shift illegally obtained money that could not be recovered by our nation, it stated.
The petition made note of the approvals requested from the top bank, which made it plain that the funds sought by Dangote had to be acquired outside of the CBN, i.e., from the interbank market.
However, the money was purchased and illegally moved from the national treasury with the help of the CBN.
"Emefiele's CBN kept illegally providing money from Nigeria's treasury to Dangote Group on a consistent basis over the years, in violation of the approvals. It stated that the violation must be rectified.
"For example, in 2015, Form A number AA2541751 was used to transfer more than 341 million through telegraphic transfer (ECOBANK) in violation of CBN directive to use interbank funds only for the Dangote Project in Cameroon, and on February 12, 2016, Form A number AA2649626 was used to transfer more than 420 million for spare parts in Congo, also in violation of the CBN directive.
"To further emphasize the outrageousness of these acts, it was recently discovered that suspended CBN Governor Godwin Emefiele had borrowed $1 billion from Afrexim Bank in the second quarter of 2023, with 750 million of the amount being fraudulently channeled to Dangote at a discounted rate.
Following that, these cash were transferred, as before, to Dangote's account overseas.
"Your Excellency, as the glimmer of hope for the fiscal integrity of our country, immediate action is urgently required to address these flagrant injustices. We humbly request that you issue a directive mandating a thorough and prompt investigation into these egregious transgressions of our financial legislation.
"Under your devoted leadership, we implore you to see to it that these funds that were stolen be recovered and put to good use for the advancement of our country.
In addition to serving as a deterrent to future infractions, this enforcement is crucial for demonstrating the administration's commitment to accountability and openness.
We implore you to order the EFCC, ICPC, DSS, and other pertinent security agencies to look into these criminal attacks on our economy and make sure that these funds are recovered.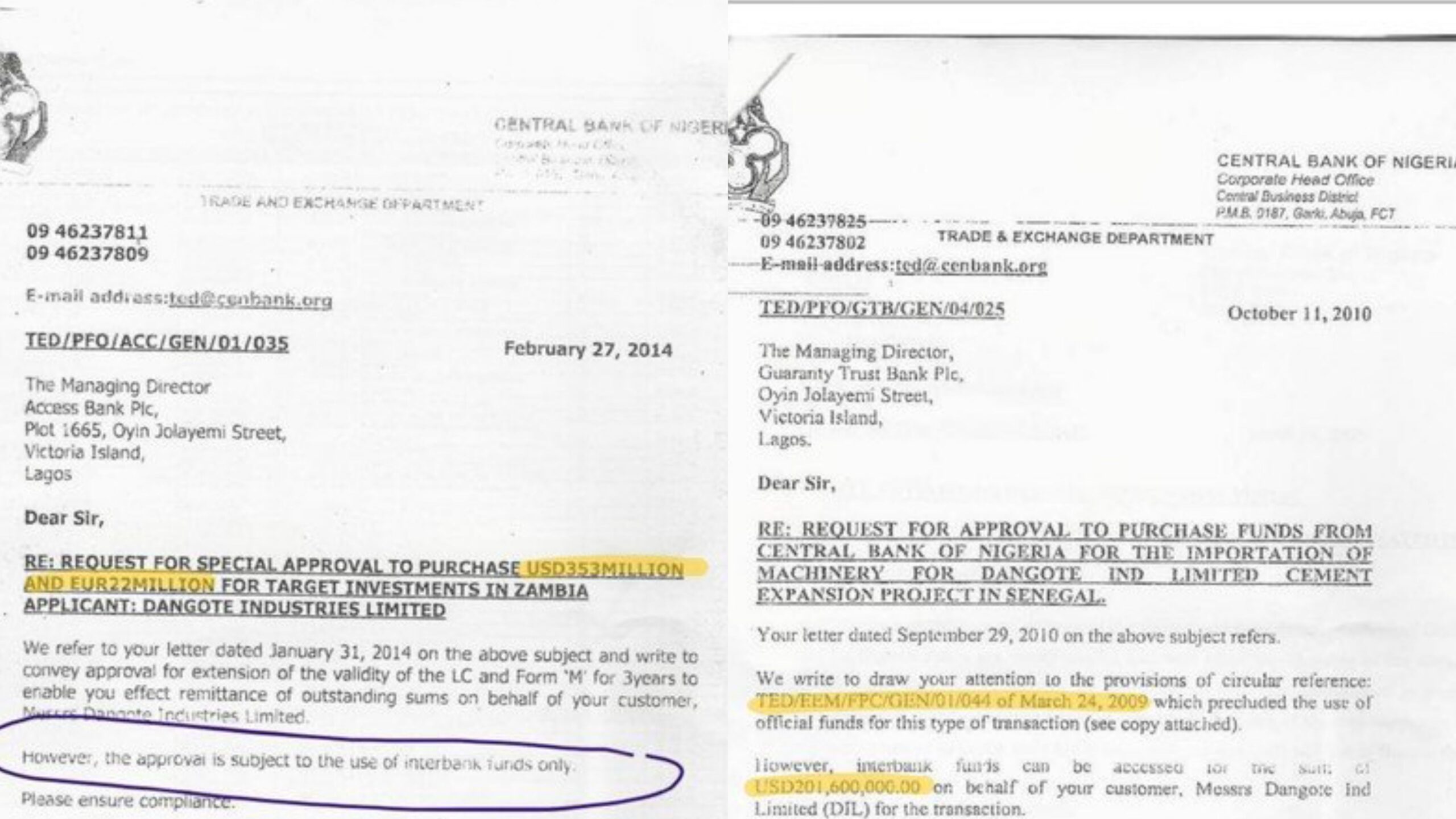 "A new age, one in which economic justice becomes the cornerstone of our country and the rule of law triumphs over illegal privileges, has arrived. You will make a strong statement that corruption of any kind will no longer be accepted in our nation by taking firm action on this issue.