Foundation to empower over 3.7 million teenage Skool HER-RIGHT citizen volunteers across Nigerian schools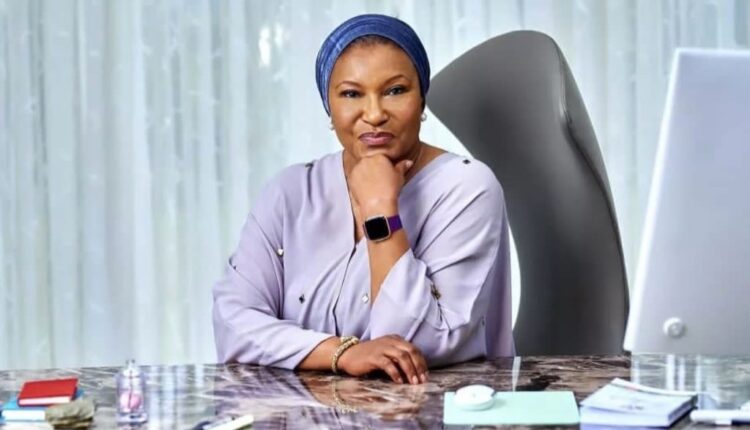 2ruhope Development Initiative launches first adolescent girls rights, leadership advocate-marshalls program for SDGs
Senator Ireti Kingibe, the Senate Representative for the Federal Capital Territory, marked the International Day of the Girl Child 2023 by launching the 'Skool Her Right' campaign.
The campaign is a part of the SkoolMeIRETI Program, an initiative under the 2 RU HOPE Development Initiative led by Senator Ireti Kingibe.
The International Day of the Girl Child is an annual observance that aims to advocate for the full spectrum of girls' rights worldwide. This year's theme, "Invest in Girls' Rights: Our Leadership and Wellbeing," calls for targeted and evidence-based investments in key areas that promote girls' leadership and wellbeing.
The 'Skool Her Right Initiative' is positioned to launch the largest nationwide adolescent girls' rights 'Advocacy-Marshall' program. It will engage, educate, and empower over 3.7 million teenage Skool HER-RIGHT citizen volunteers across 3,700 senior secondary school hubs in the 36 States of Nigeria and the FCT.
The focus of this initiative is to emphasize "Investing in Girls' Education: A Stepping Stone to Ensuring their Leadership & Wellbeing" under the banner of the 'Skool Her Right' Campaign.
The campaign also introduces "Skool Her Right Gender Advocacy and Leadership Ambassadors," empowering teenage advocacy citizens to accelerate global goals while promoting national orientation and development values like unity, democracy, prosperity, sustainability, inclusivity, diversity, and equality.
According to her, "Girls' right to education is fundamental for achieving gender equality and human development. It is the cornerstone for building a future where gender equality thrives and the leadership and wellbeing of girls are realized to their fullest potential.
"Education empowers girls to make informed decisions about their health, family planning, and overall wellbeing. It combats harmful practices such as child marriage and gender-based violence. Educated girls are more aware of their rights and are better equipped to challenge and change oppressive norms and traditions.
"Investing in girls' education is an investment in the future leaders, innovators, and change-makers of the world. It provides them with the knowledge and skills to address pressing challenges, fostering social justice, human rights, and positive change."
Senator Ireti Kingibe emphasized the importance of creating a safe and inclusive learning environment, allocating resources for teacher training and support, eliminating school-related gender-based violence, and addressing unique challenges faced by marginalized girls.
She added that "investing in girls' education is essential to building a world where girls can become leaders, achieve their dreams, and contribute to the wellbeing and prosperity of all. Together, let us stand for this noble endeavor, for when we educate a girl, we educate a generation, and when we empower a girl, we empower a brighter future for us all."